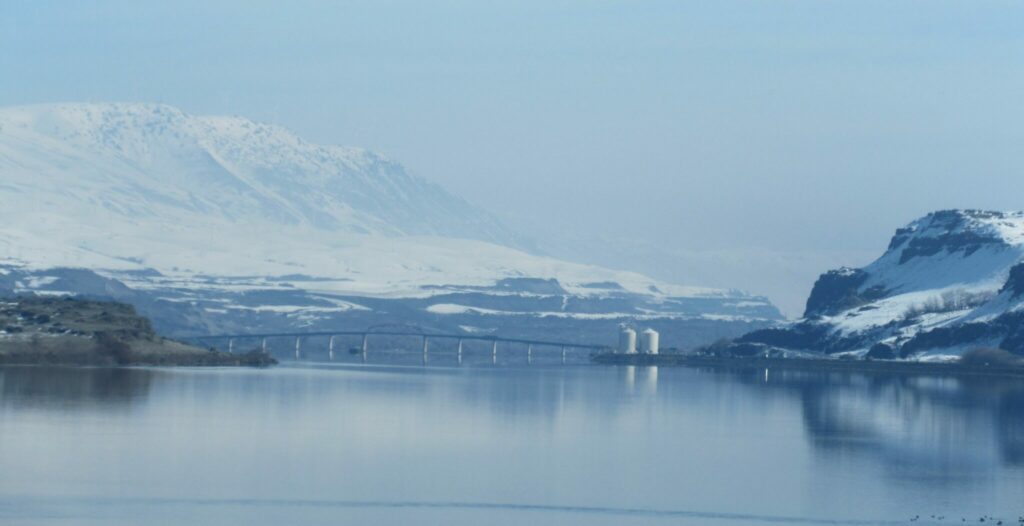 Wintery Start-March 10-13
Snowville, Utah, near the southern Idaho border, earned its name once again as we proceeded through blowing snow flurries that reduced visibility and dropping our speed to below 50 miles per hour from the 70 MPH limit. Fortunately, they were brief and did not result in any accumulations on the road itself. This was on Wednesday, March 13, on our way from Boise, Idaho to near Salt Lake City, Utah. We've had weeks of sub-zero lows in Olympia, so we hoped after a few days to drive into spring. However, even our second day, from Portland to Baker City, Oregon was an unusual winter scene with snow covering the cliffs and bluffs above the Columbia River. Usually we drive that section when it is sunny and hot. But the snow accentuated the rocky cliffs and was beautiful on a sunny, blue sky day. We started on our seven-week, 7400-mile, 22-state (or will it be 24?) trailer camping and cultural trip to South East US on Sunday March 10 by the short drive to Portland to have a brief visit with our grandchildren (and, OK, their parents).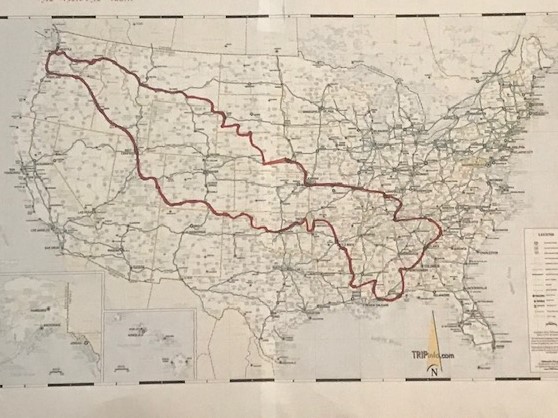 We haven't spent much time in the southcentral and southeast part of the US and have never been to some of the states that we will traverse.  We are pulling our 21' Jayco Skylark with our 2015 Lincoln MKT (which we had to buy in Fairbanks, Alaska when our Ford Flex died in Denali National Park in 2016).  Our itinerary has been influenced by two books:  The National Geographic "Guide to Scenic Highways & Byways" and the Reader's Digest "Off the Beaten Path: A Travel Guide to More Than 1000 Scenic and Interesting Places Still Uncrowded and Inviting."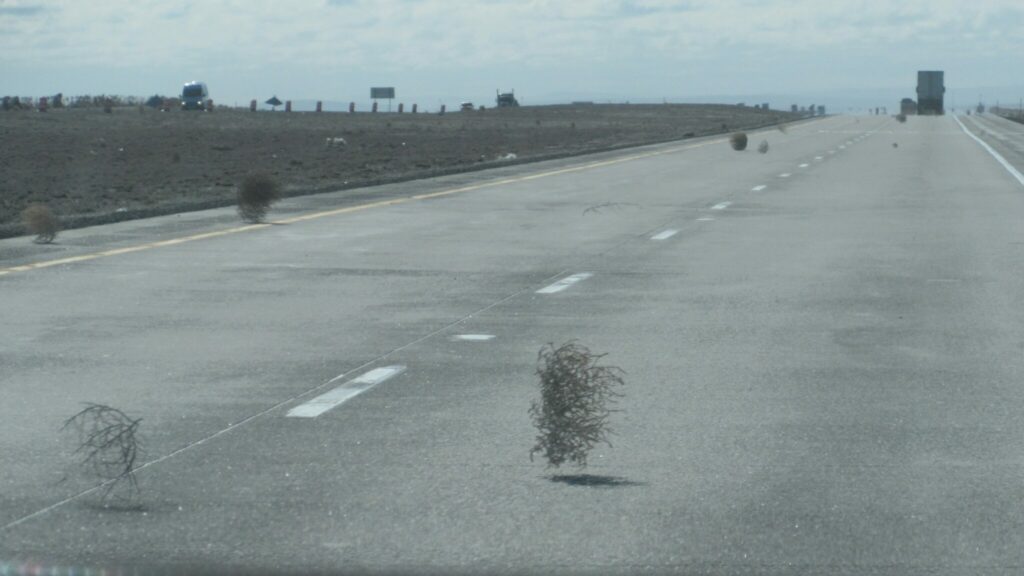 The short drive from Baker City, OR to Boise, ID gave us time to get some repairs done to the trailer, visit with brother Steve and his wife Lori and take our grand-nephews to dinner. Then we were off to Utah and before the snow flurries we were dealing with strong winds that were blowing tumble-weeds across the road, like little creatures running from danger.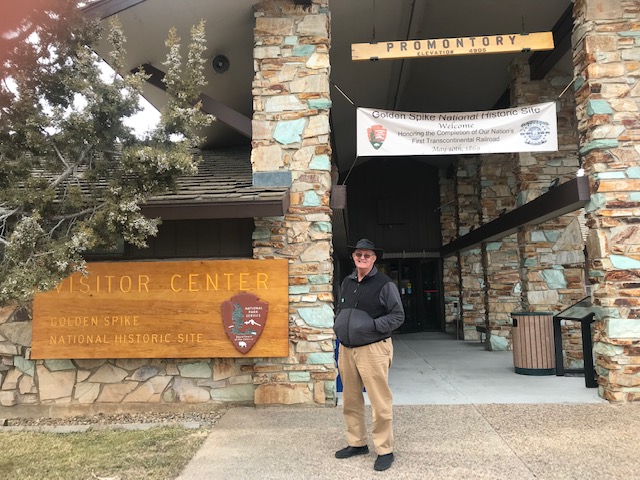 Our first "touristic" spot was at Promontory Point (point of interest #1 for this trip- https://www.nps.gov/gosp), Utah, where in 1869 the Transcontinental Railroad was completed by driving a golden spike in the rails that joined the Union Pacific from Nebraska and Central Pacific from California.
We spent the night at Willard Bay State Park on the shore of Great Salt Lake, where we were greeted in the morning by a coating of snow and family of five deer wandering through the campground. With low temperatures below freezing we cannot have any water in our trailer's fresh water tank, but have some containers in the trailer for drinking and washing up.