["Shunpiking," Cynthia learned at the Philbrook Museum for people who shun the turnpikes (and their tolls) and seek to find their way on back roads—that's us, whenever possible.]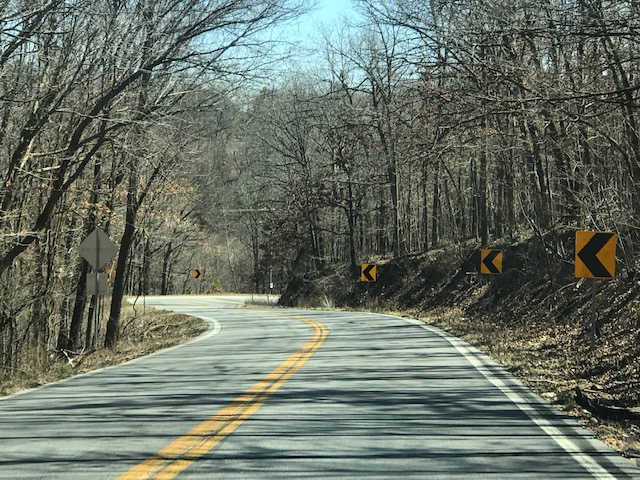 We headed out of Tulsa in a northeasterly direction on Thursday and visited the Will Rodgers Memorial (#11) ( www.willrogers.com/memorial-museum#!) in Claremore, OK. Quite a nice memorial to his life. We didn't realize that he had such an extensive movie career or a huge collection of saddles. Another nicely done museum. We then proceeded to the Cherokee Heritage Museum (#12) (www.cherokeeheritage.org) at Parkhill. The Cherokees were one of the "civilized" tribes that had adopted many western ways after contact with the British in the early colonial period when they occupied parts of Georgia, Alabama, the Carolinas and Tennessee. As recounted in this museum, they were then subject to several "removals" finally resulting in the "trail of tears" as they were forced to go to "Indian Territory" in what is now Oklahoma. This was also true for the Choctaws, Seminoles, Chickasaw, and Creek. The rest of our day was a pleasant scenic drive south on the Illinois River until we reached our camping spot at Greenleaf State Park next to a lake, still mostly full of families with kids on spring break.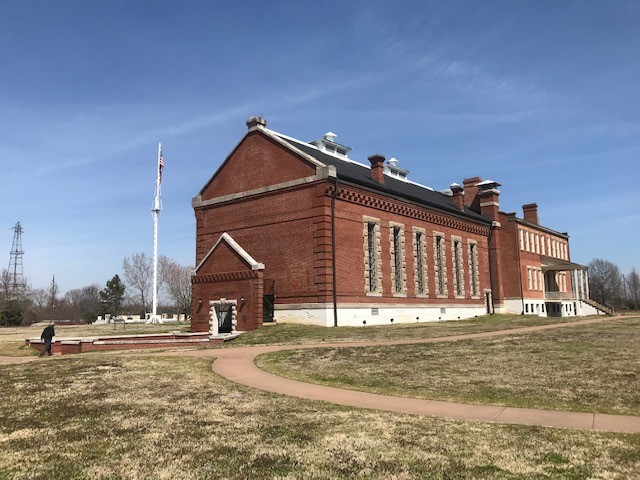 On Friday (March 22) a one-hour drive got us to Fort Smith Arkansas (#13) (https://nps.gov/fosm). The Fort is a national historic site, as it served multiple roles as a military outpost, a site of conflict during the Civil War and Federal District court with the record of many executions in the late 19th century. From there we proceeded to Fayetteville, home of the University of Arkansas and visited with the parents of one of Larry's colleagues. We arrived later that afternoon in Bentonville and had time to visit the grounds of the Crystal Bridges Museum of American Art (#14) (https://crystalbridges.org) at sunset. This museum was funded by the heiress of the founder of Walmart, which is headquartered in Bentonville. With no good campgrounds nearby, we once again abandoned the trailer and stayed in a Holiday Inn for two nights.
We started out our Saturday at the Museum of Native American History (#15) (www.monah.us). This is a relatively new and small museum in Bentonville, but it did a fabulous job of sketching out the story of the inhabitants of north America from 15,000 years ago to the present. The archeological specimens, especially pottery from the last 1000 years (and mostly from Arkansas), exceed in quality those we had seen earlier in Peru and other collections elsewhere. The remainder of the day we had a chance to fully tour the Crystal Bridges museum. After 10 days of sunshine and blue skies we finally had some rain and a bit of thunder and lightning.